Published

September 15, 2021
blog
Surfboard Payments breaks new ground with card-present transaction with PIN entry on mobile phone screen – setting the stage for micro-merchants
Swedish software company Surfboard Payments has completed a fully PCI certified transaction with the new tap on phone (CPoC) technology. With the app Surfpay, merchants can now use their Android device as a payment terminal for contactless card payments.
"We started Surfboard Payments because we believe the paradigm shift for in-store and card-present payments is long overdue and will take place in the near future. There is a large market of micro-merchants who have been underserved in terms of payment solutions and we look forward to enabling new and current business owners, who are the backbone of the economy. All you need to accept card payments is a mobile phone and our app. Thus, we can scale at an unprecedented speed to enable merchants in selected markets faster than ever before", says Christopher Lindfeldt, CEO and Founder of Surfboard Payments AB.
Potential to change how we conduct card payments
The initiative relies on the new PCI standards for card-present payments that has the potential to change card payments as we know them today. The soft launch this fall will prepare us for a full-scale distribution soon after.
"We are very excited to partner with Surfboard Payments in the rollout of Tap on Phone transactions with PIN entry in Europe. We hope to see such solutions available for many more micro-merchants in the near future", says Erik Gutwasser, President of Mastercard Nordics and Baltics.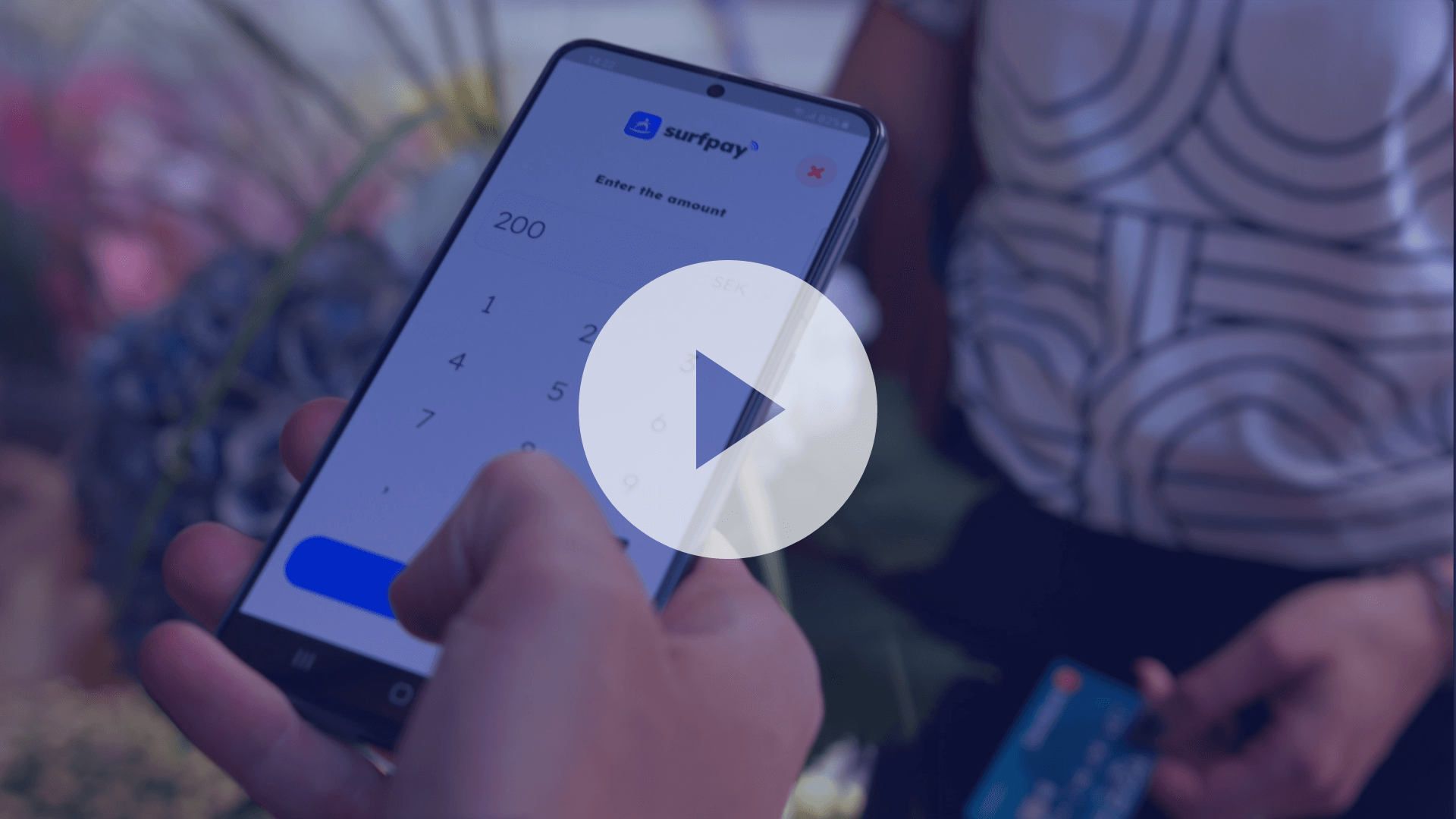 About Surfpay
Surfpay is an Android-based payment solution, allowing merchants to accept payments within minutes. The Merchant downloads the app, undergoes a KYC (Know Your Customer), and can begin to accept payments with card or e-wallet immediately. The customer taps their credit card against the merchant's mobile phone or tablet and enters their pin number on the screen. After the purchase, the customer receives a digital receipt via a QR code. The merchant can create campaigns on the digital receipt to increase sales and the customer can save their digital receipts in one place.
Read more about Surfpay here »
Surfboard Payments is a Swedish software company with 45 employees based in Stockholm, Sweden, and Chennai, India. The company develops software-based payment solutions used in interactive screens facing consumers. All development has the customer journey in mind, for a user-friendly and identical experience on all devices. The dynamic and interactive screens allow merchants to market their business to the right consumer, at the right time, and at the right place.